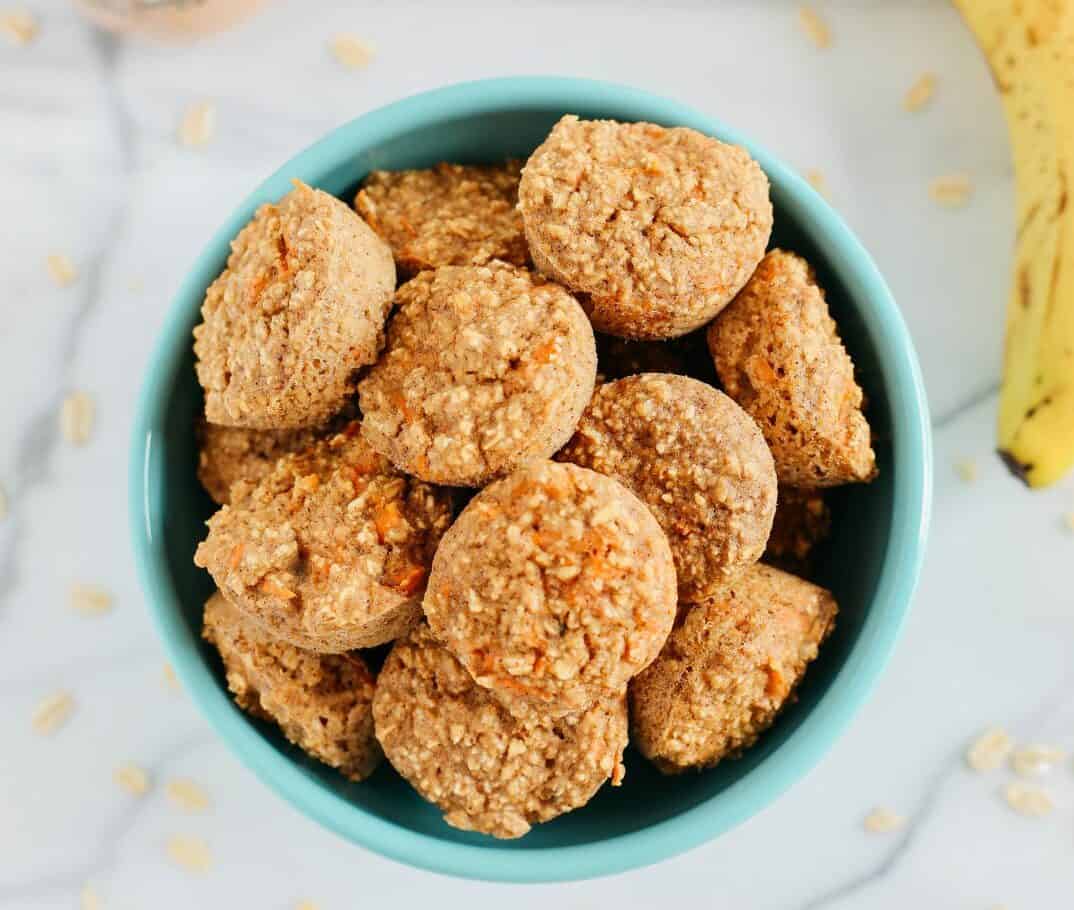 Nutrition Information per serving:
Calories: 37
Sugar: 1.5g
Sodium: 4.9mg
Fat: 0.7g
Saturated Fat: 0.2g
Carbohydrates: 6.7g
Fiber: 0.9g
Protein: 1.5g
Ingredients
1 1/4 cups oat flour
1 1/2 tsp baking powder
1 tsp cinnamon
1 jar (or 1/3 cup) puréed baby food
1 ripe banana, mashed
1 egg
1/2 cup grated carrot
Instructions
1. Preheat oven to 350 degrees F.
2. Spray a mini muffin pan with nonstick spray (or use muffin liners) and set aside.
3. In a large bowl, whisk together oat flour, baking powder and cinnamon, making a well in the center.
4. In a separate bowl, whisk together baby food, mashed banana and egg. Add wet ingredients to the dry ingredients, mixing until just combined, then fold in the grated carrot.
5. Divide oat mixture evenly among the 24 mini muffin cups (or 12 standard size muffins) and bake for 13 to 15 minutes, or until a toothpick inserted comes out clean. If making 12 standard size muffins, bake for about 25 to 30 minutes. Let cool and enjoy!
Source:
https://www.eatyourselfskinny.com/leftover-baby-food-muffins/